Garage Door Springs
Back To Our Services
Garage doors can be quite complex to understand and repair and if you want to be safe (and if you want your garage itself to be a safe place), always call for the help of a pro when you need it. That is exactly how we help you at our company. We have put together a team of people who are passionate about their craft, assist with a wide range of issues, and are interested in providing excellent service for every client. Call us today and start working with us too!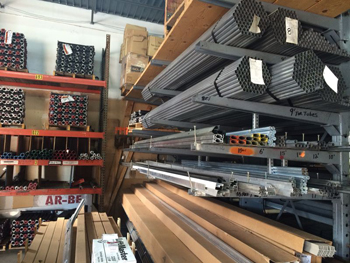 When you're managing overhead door springs, it might seem like a simple issue merely because they are such a small part of the door itself. However, springs are serious business and require a special touch. A simple broken spring could cause a serious safety risk and a lot of other issues if you aren't readily prepared for what you are investing in. Fortunately, we have the skills required to handle all types of spring issues, including things like:
Repair and maintenance of Extension garage door springs
Galvanized Torsion Springs, oil tempered
Garage door broken spring as well as torsion spring replacements
Torsion coil trampoline springs
Same-day and emergency appointments when needed quick resolutions
All of these are a part of our regular service offerings, along with an attention to detail and reliable service that you are sure to love. Our affordable prices and flexible scheduling top off what we have to offer, including same-day and emergency appointments for people who need quick resolutions to any of their garage door issues. When you are struggling with spring repairs, we are your preferred solution for everything that you need in Brockton.
We will do everything that we can to resolve your garage door spring issues quickly and efficiently, and can usually have the work done in just one visit. Of course, we also offer an array of other services for garage door repair and replacement, no matter what you have in mind. We know how important it is to keep your garage door in working order and how much a professional touch can make all the difference. Give us the chance to show you what we can do for you when you need garage door spring repairs and other services.
Make a call today to schedule your appointment and discuss your needs.